For National Poetry Month, and Tax Day in the U.S.A, all my poetry books (e-book versions) are half-price, or free if you indicate "How could they pay taxes?" with your order, until May 2, 2019
State of the Union (2018) - An e-chapbook ($15.00). New poems about the state of the union (16 poems).
Different Coasts (2003) - available as PDF ($20.00). A full-length collection of poems (40 poems) on the theme of alienation. Read samples.
Theory of Salvation (2009)
- available as PDF ($15.00). A full-length collection of poems (63 poems) exploring the attempt to find meaning in life.
Read samples.
My Corner Cafe Chapbook (January 2012) - available as PDF ($12.00). Over 20 poems, NEW and selected, including all poems read at My Corner Cafe.

Note: These are electronic PDF versions. No print books are available at this time.

To purchase, click on the Pay Pal button(s) below. (First button = first book listed above, and so on.) Once payment is received and your email is provided, a PDF book will be emailed to you. Or contact Dan O. at oconnell.daniel@hotmail.com. Thank you for your interest in Dan O.'s poetry!
READERS TIP!! Kindle allows you to upload a PDF. Purchase a PDF book here, and you can read on Kindle.
State of the Union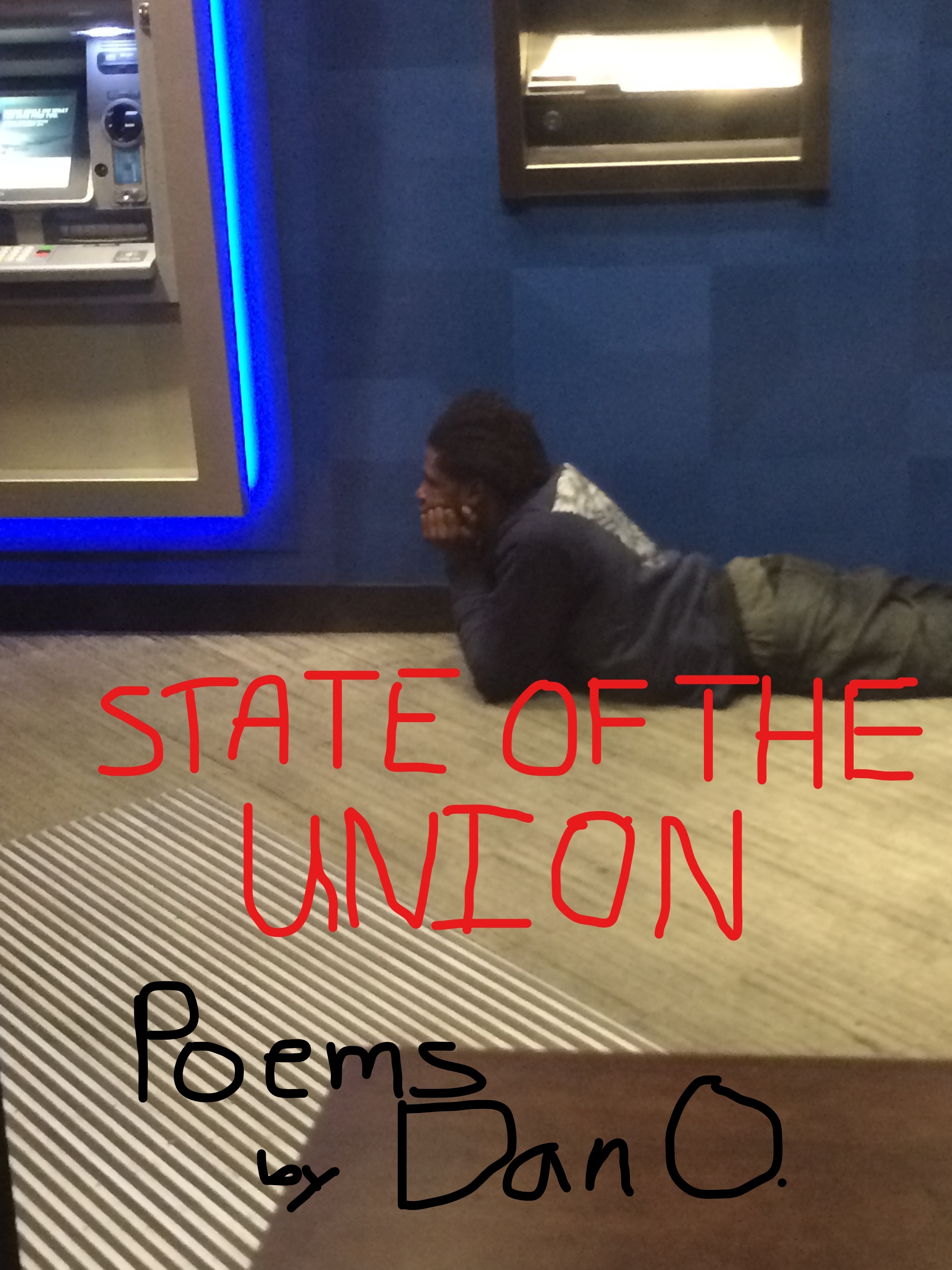 $ 15.00 USD
16 poem e-Chapbook